No Surprises Act – What You Need to Know About This? How it Affects You as a Practice?
One of the major problems patients face in the healthcare sector is the payment of high medical bills. To address this, public and private health insurance plans have been implemented. However, under the latter, patients are still confronted by the financial problems insurance seeks to address.
The No Surprises Act is the outcome of efforts to reform payments for health needs. It seeks to address loopholes in the arrangements of commercial insurers, health service providers, and patients. This blog explains all you need to know about the Act and its impact on your practice. Read on for more.
Understanding the No Surprises Act
Slated to be effective from the 1st of January 2022, the No Surprises Act seeks to protect patients from unexpected bills. Traditionally, insurers create health plans by negotiating rates with specific providers. These providers form a pool of available options where patients can obtain care. Known as in-network professionals, they charge lower rates per the agreement between them and the insurer.
However, while this is convenient, it does not reflect the dynamics of healthcare provision. Often, during emergency services, patients are unable to select their health provider. They are also charged with unanticipated bills when the medical team includes out-of-network ancillary providers that they normally would not have considered. Consequently, patients are left with huge sums to dispatch even after the insurer pays their percentage of the cost-sharing schedule.
With this in mind, the No Surprises Act mandates out-of-network providers to charge in-network rates. Fees payable by the patient in an in-network facility will be what obtains in an out-of-network service.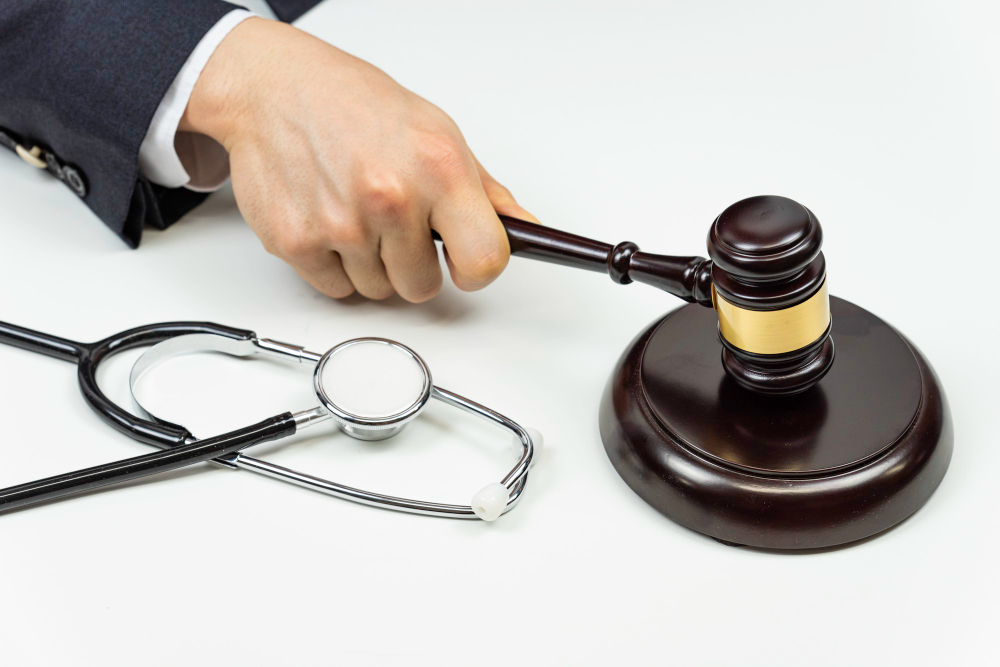 Requirements Under the Act
The following are salient provisions under the No Surprises Act. It restricts surprise billing for:
Emergency patients under employer or individual health plans.
Air ambulance services by an out-of-network provider.
Non-emergency health services by out-of-network providers at an in-network care facility.
Post-stabilization care at out-of-network facilities until such time that a patient can be safely transferred to a different facility.
Out-of-network services delivered at or ordered from an in-network facility unless the provider follows the notice and consent process.
The notice and consent process mandates the provider to inform the patient of its out-of-network status 72 hours before delivering its services. Under this provision, patients can choose an out-of-network provider where they are able to make such a choice. However, this rule does not apply to certain fields of practice known as the "no exception" group. Practitioners here engage in emergency medical services and will normally not be chosen in-network. The fields include pathology, anesthesiology, radiology, assistant surgeons, and diagnostic testing. Hospitalists and intensivists are other professionals who are affected.
ALSO READ – Importance of Timely Collection of Patient Balances on Practice Financials
The group may either be broadened or reduced by the Secretary of Health and Human Services over time. Out-of-network ground ambulances are not subject to charging in-network rates.

In addition to this, the Act also:
Provides for an independent dispute resolution procedure to aid in determining out-of-network charges between health providers and plans. This also applies to providers of air ambulance services.
Creates an avenue to appeal decisions under a health plan
Requires estimates of medical services provided to uninsured patients or those paying personally
Allows for a dispute resolution process between uninsured patients and a provider on amounts payable in specific circumstances
Impacts of the Act on Physicians
The No Surprise Act bars health service providers from surprise billing. Accordingly, it restricts the amount out-of-network physicians are allowed to charge patients. But, much as it protects patients, it also limits practitioners with smaller outfits from exploring the dispute resolution option.
Due to the time and amount an arbitration process would take, most physicians will likely settle for in-network rates. Tying into this is the COVID-19 pandemic, which, already, has created a financial upset for providers.
How the Arbitration Process Works
For providers to contest a surprise medical billing claim, they have the option of arbitration. The Independent Dispute Resolution process or IDR is the mechanism for doing this. Here, the provider and the insurer are the parties. Both submit their proposed fee to the arbitrator, who then decides on one.
The losing party pays the arbitrator's fees. Throughout the process, the patient is excluded from the debates. The parties are, however, encouraged to enlighten the patient on healthcare costs. Submitting their proposed fees ensures that both sides present reasonable charges, neither overly high nor extremely low.
The Secretaries of Labor, Treasury and HHS are expected to design a framework for the certification of arbitrators. Both the provider and the payer must agree to an arbitrator; otherwise, the federal government selects one for them. The parties are also required to pay the federal government for the costs incurred in administering the resolution process.
Below are some steps to help physicians prepare for dispute resolution:
Training Staff in Providing Estimates
Staff should be prepared to provide quality estimates of services. To do this, the provider has to invest in training.
Arbitration Costs
Another element of the arbitration process is how much it costs. It is important that providers have this in mind when preparing for dispute resolution.
Balance Billing
Providers must also implement processes to end balance billing. Although this will be a new field, it will help in states where balance billing regulations are in place.
Staying Up-to-date
The No Surprises Act is a novel piece of legislation. Over time, more elements are expected to emerge. As such, it is important that healthcare professionals stay up-to-date on changes within this scope of health regulations.
Scope of the Act
Already, patients under government-run programs like Medicare are protected from surprise billing. Thus, the Act only applies to clients under commercial insurance agreements.
Conclusion
This blog has explored the nuances of the No Surprises Act. We have highlighted its patient-centric nature and how it seeks to stem the impacts of high medical charges. We have also supplied important provisions that practices need to look out for.
However, seeing as it is a developing law, professionals must keep abreast of changes. They must also develop structures to engage surprise claims long before they occur.
Talk to our experts at Practolytics to get a detailed insight on what you need to know and do to ensure the No Surprises Act doesn't adversely affect your practice in any manner.

ALSO READ – Ways to Improve Your Healthcare Business Revenue Cycle Management