Why our customers are happy with us
Our services have been carefully crafted, and meticulously developed to fulfill your needs. We know that we would be nowhere if it weren't for you and your unique business problems. At Practolytics, it gives us immense satisfaction and confidence to be able to help you streamline your business. As a company committed to excellence, your success is our driving force.
And, we intend to keep it that way. Thank You for choosing us!

We are a solo orthopedic practice in North Carolina and our relationship with Practolytics started in June 2015. They have staff members who are always willing to help. They work very hard to make us happy and I appreciate all that they do on a daily basis. They take out the worry of getting payments and always follow up with insurance companies. I found the customer service to be unsurpassed. All phone calls are returned and our questions are answered in a thorough and timely manner. The monthly reports are easy to read and provide a quick assessment of the health of the practice, including the company's account receivables. When I need advice or am unsure of something, it gives me comfort to know that they are just a phone call away. Switching to Practolytics was truly one of the best decisions that I have made for our practice. I truly look forward to a longtime relationship with the staff at Practolytics.
Rekha Parikh – Administrator
Orthopedic Solutions & Sports Medicine Center, North Carolina

I started a new practice approximately 5 years ago. I have used Practolytics for my billing services over this entire period. I have also used them for integration of collections, adding new providers and DME. They have been excellent and are also part of the reason why I am so successful. They are very knowledgeable about billing. I not only see patients in clinic but also at the hospital and nursing home and also do surgical procedures in and out of the office. I have been very impressed with their level of skill and knowledge. They also do very good on communication. I would highly recommend them for any of your billing needs.
Dr. Nicole Cupp – MD
Advanced Podiatry of Bartlesville

We have been working with Manik and the rest of his team since August 2015. At that time, we were a clinic in need of guidance, in terms of credentialing, understanding the claims process and optimizing the use of the technology and stabilizing cash-flow. The team as a whole spent many hours upfront working to get everything moving smoothly and also developing relationships with most insurance companies. Manik's hard work & dedication paid off as our practice more than tripled in visits, and we no longer had to tell the patients that we aren't in the network. This more than anything has allowed us great patient flow and continued steady growth.
Robert Gass – Owner
Care Physical Therapy, New York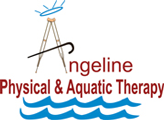 One of the most "Can Do" companies I've ever worked with.  They personally take it upon themselves to see to it that my company thrives.  Very responsive to the nuances of my small company, yet always make me feel just as important as their larger clients.
Jeff Angeline – Owner
Angeline Physical Therapy, Ohio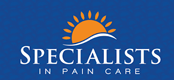 I have been a very satisfied client with Practolytics for nearly 5 years now. As you would expect, they are collecting the money that we have worked so hard for. We like the fact that they share our passion for data. We both approach our common issue i.e., how to collect money from a data centric viewpoint, and this drives improvement. The team is always willing to listen to us and make changes if necessary. Through the years we have asked for help with various office activities from credentialing to prior authorizations to procurement of outside medical records. Yes, these were add on-services, but outsourcing these activities to their team has been a winning solution that has intertwined the billing team into the success of our practice. These add ons have been a good value for us too. Lastly, we have easy access to one of the principal partners on the billing team, and the response time has always been excellent. Thank you! Practolytics!
Guy Lerner – MD
Specialist in Pain Care, Kentucky

Practolytics has been instrumental in working with us on numerous accounts to increase revenue and to improve the whole revenue cycle. We have partnered with Practolytics on numerous projects and no matter what we have asked to the team, they have always responded immediately and are willing to go an extra mile to be a great partner. We would not use anyone else for our needs.
Pamela Kufahl - COO/CFO
KPM Management Services, Atlanta

It's a great pleasure to write a letter of recommendation for Practolytics and its staff. I am extremely pleased with the quality of services and knowledge they provide to our clinic. Our group practices in Central Florida and we have been with Practolytics since 2014. I am fully confident that our claims are submitted efficiently, information is inputted accurately, and attention to detail will always be a priority.
Cecil Roberts – Administrator
Physiomed Inc., Florida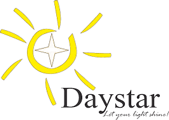 Three years ago I started a dermatology practice. Six month into my start up I had received approximately $15,000 and I had $115,000 in my accounts receivables. I had put my wife's and my entire savings and every penny we had into this practice, not forgetting to mention, our hearts and souls. We were three weeks from not making payroll when Practolytics contacted us. They found several mistakes with the way the claims were being submitted and assured that they will get us paid in three weeks and save our practice. We had just made our next payroll with $50 left in the bank.

I called Practolytics that same day and said we are out of business in 2 weeks. Practolytics told to give them one more week as they initially promised. In the third week we received $15,000 and a constant dependable revenue stream followed. My practice was saved and we have grown with the guidance of Practolytics to a multimillion dollar a year practice. From billing and coding, implementing MU and PQRS and auditing our doctors coding practices regularly, they have provided a broad array of services to my company. They helped with revenue cycle management to ensure we are as profitable as possible. We were never charged extra for any services they simply want you to grow so that they can grow. Practolytics just recently helped us to start a pathology laboratory and seamlessly integrated that expansion into our current practice. They have been proven proficient in servicing both my clinical and laboratory medical practices. I cannot give this team enough praise and compliments. I truly believe if you trust them and give Practolytics a chance your practice will grow beyond your imagination.
Dr. Scott Schlauder – MD
Daystar Skin and Cancer Center, Florida

Practolytics has been a huge help for Personic HealthCare. They have done an amazing job for us and have been available at any given time for any questions that we might have. Within the billing industry, our experience with Practolytics has been a revelation. I would highly recommend Practolytics for any medical practice which wants 5 star service level.
Fahad Hashmi – Chief Operating Officer/Operating Partner
Personic HealthCare, Pennsylvania

We have outsourced our billing to Practolytics for the last 5 years. They have been very helpful and instrumental in our continued growth. They are always available to answer any questions that we have and assist our team. Their response time is great, and I would recommend them to anyone who would like to see their business revenue increase.
Dr. Martha Livingston – CEO
San Antonio Counseling and Behavioral Center, Texas

We have had horrible experiences with billing companies until we moved to Practolytics. Practolytics handled a very tough transition swiftly and without missing a beat and we were up and billing again in 3 weeks. The staff have always been super accommodating and responsive to queries and requirements. Sometimes the craziest questions have been answered in an extraordinary way. They have always executed the processes with swiftness and precision. With Practolytics as our billing partner, our revenue has improved significantly.
Tonya - Owner
CREO, Virginia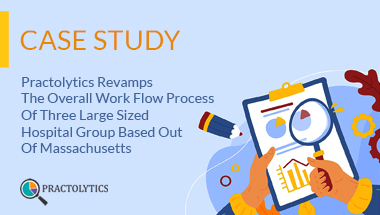 Check out how Practolytics revamped the overall workflow process of three large sized hospital group based out of Massachusetts.
Read More