Know About Wound Care Medical Billing
With a growing aging population in the US, wound care has significantly gained importance since a large portion suffer from ailments with the risk of acute and chronic wounds that require constant care. Not just the elderly, proper wound care plays an important role in the healing process in patients of all age groups. However, caring for patients with such wounds is a challenge, compounded by the ever-changing regulatory requirements and billing guidelines. This makes timely and accurate reimbursements difficult to obtain. Wound care billing companies can help overcome these challenges and ensure proper payment for wound care services rendered.
General Challenges In Wound Care Coding & Billing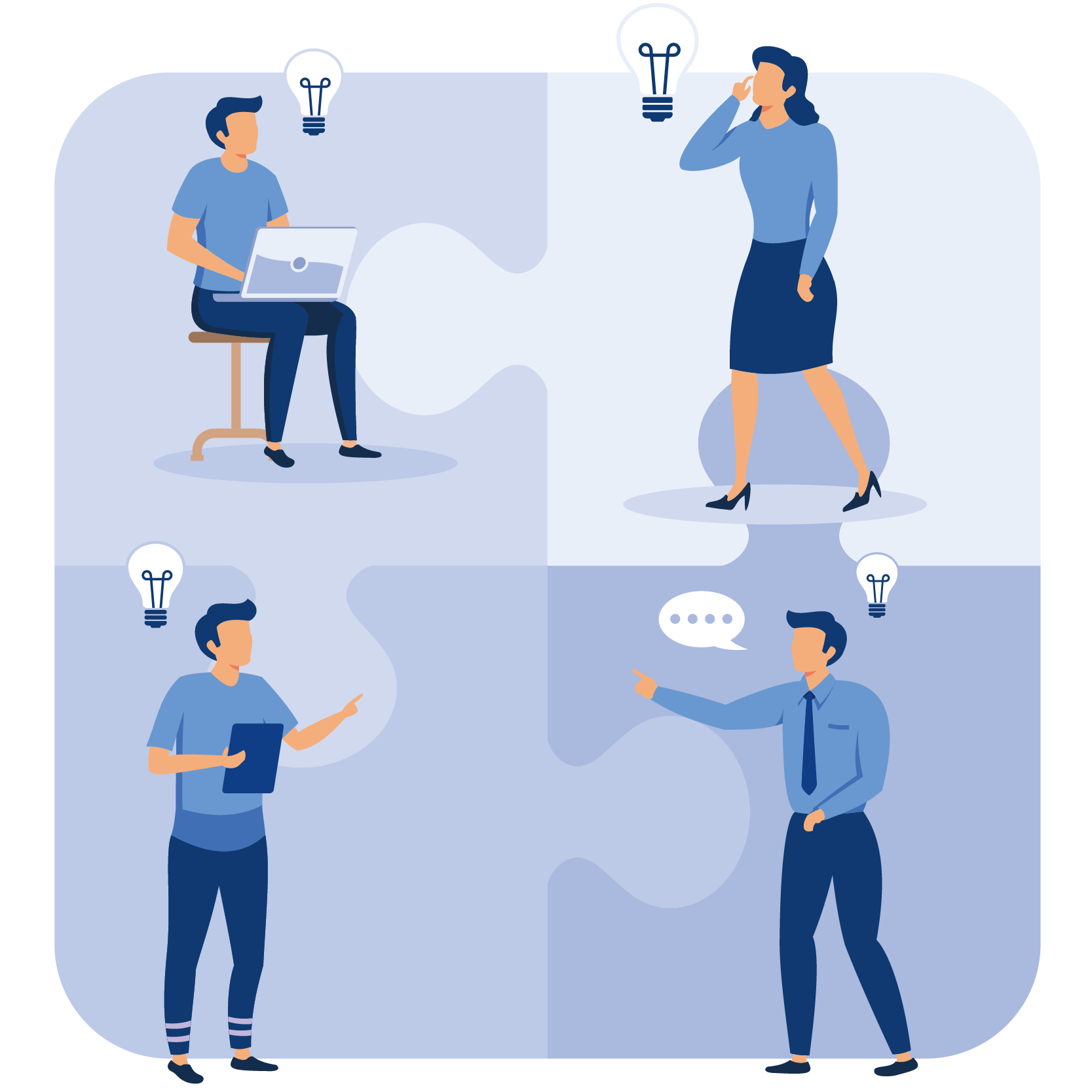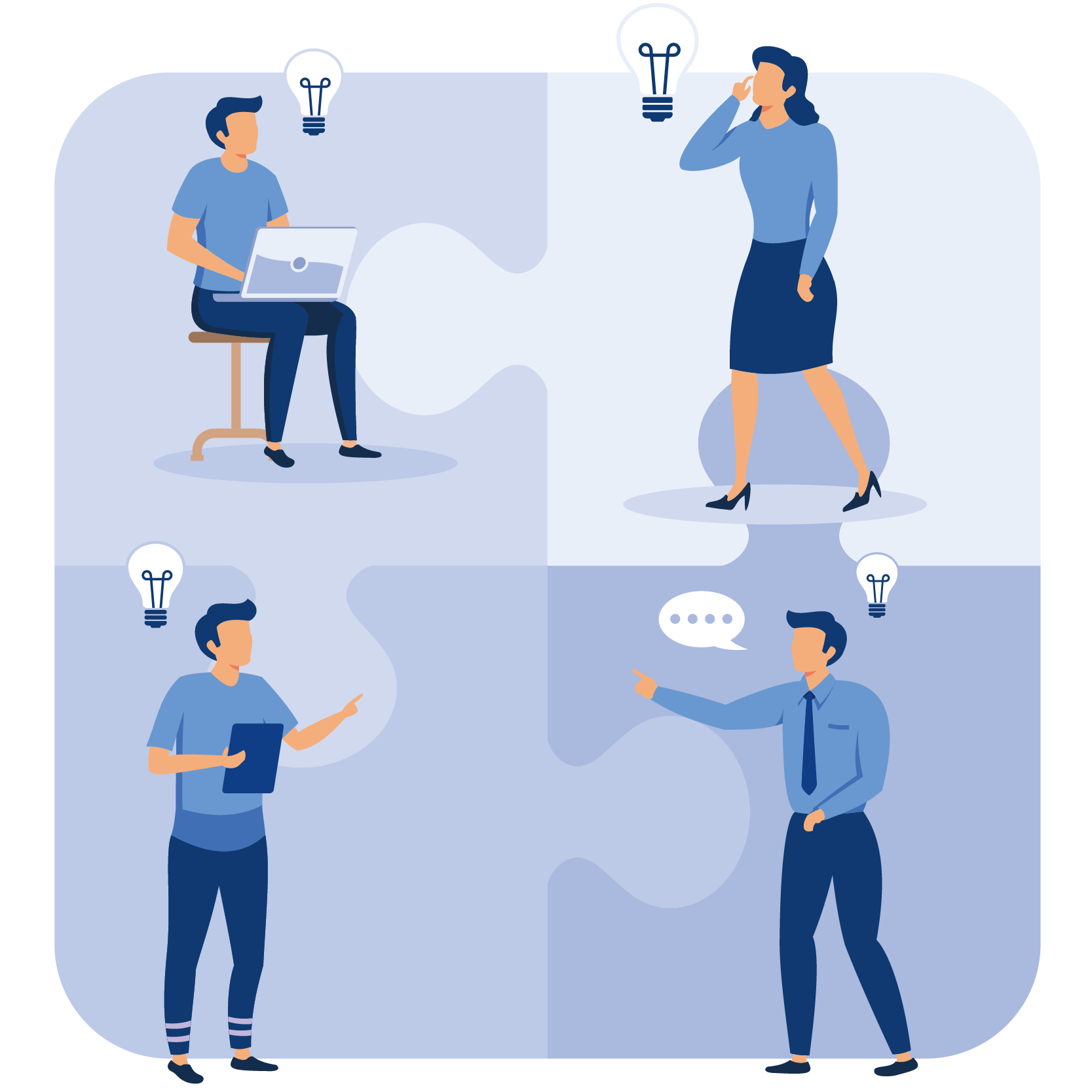 The essentials of Wound care billing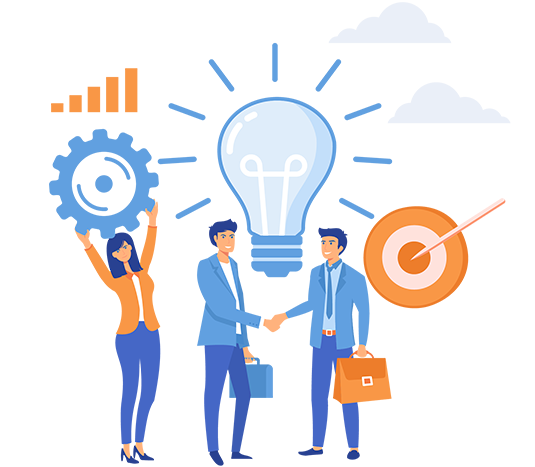 Outsourcing Wound Care Billing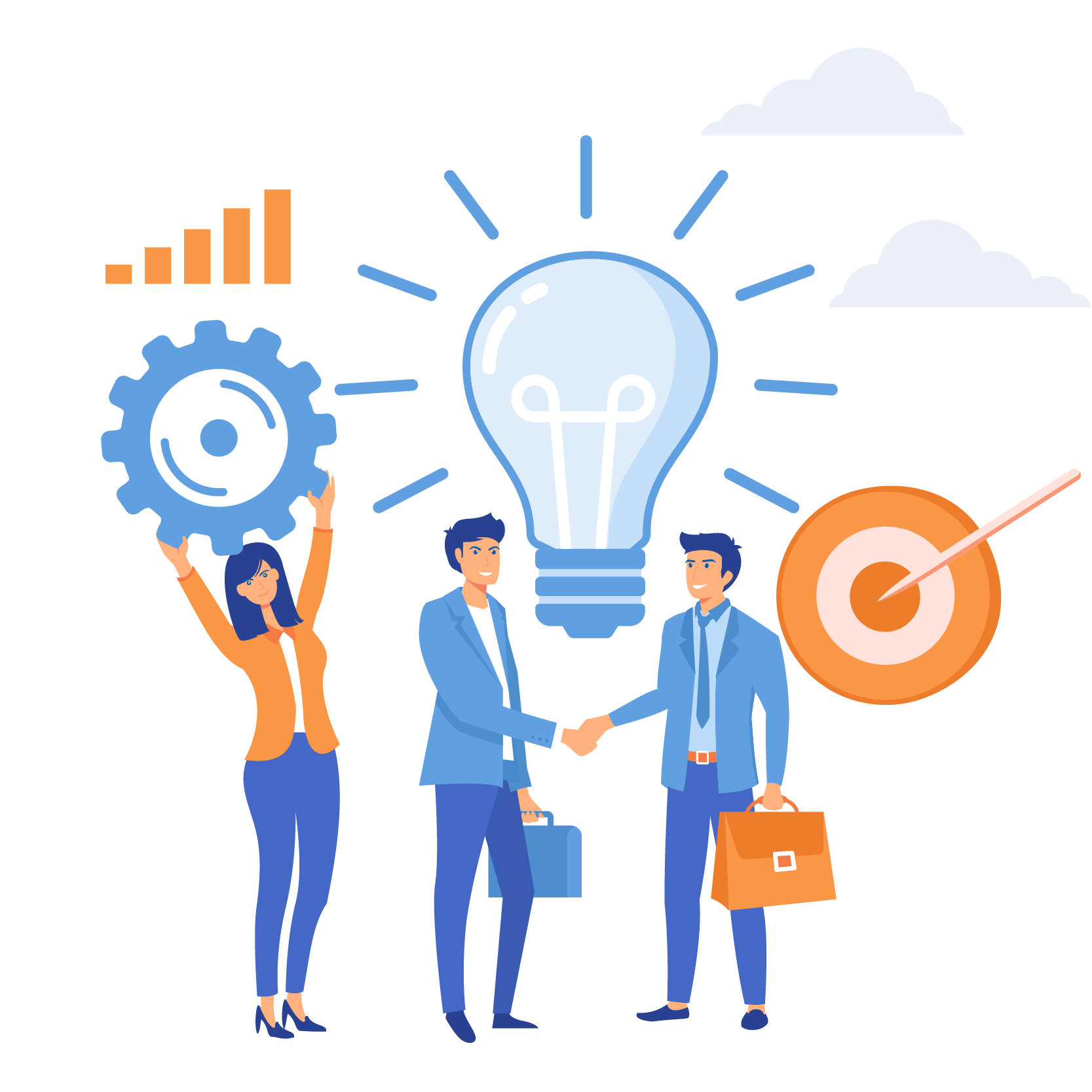 With the increasing magnitude of patients, wound care coding and billing is becoming an overwhelming task for private practices. The best solution is to outsource the wound care billing and coding for quality assurance measures and for best reimbursements.
Outsourcing wound care billing services helps you to ensure that medical billing process is up-to-date and free of any possible human errors. It also lowers the overhead costs, maximizes payments, and minimizes claim denials and rejections. Over the time, you can see the claim reimbursements increasing and your Account Receivables decreasing so that you easily focus on your core responsibility – patient care.
How can Practolytics help?
Practolytics is your one-stop solution for all the medical billing, practice management, patient management, and revenue cycle management activities a healthcare practice needs to carry out.
Practolytics can address a wide variety of challenges that every Wound Care practice faces:
A Platinum partner amongst 850+ billing companies, Practolytics is a 20+ year-old healthcare technology and revenue cycle management services company, providing medical billing service solutions to 180+ practices of all sizes spreading across 31 states and serving more than 28 critical specialties.
If you are looking for a trusted billing partner for your Wound care billing operations, Practolytics with its diverse background in every aspect of healthcare is your best bet. We can help you streamline your billing processes so that you can focus on your primary responsibility – patient care.
Optimize Your Wound Care Clinic Revenue
Practolytics expertise can help you in maximizing your Wound care clinic revenue.
Customer Stories
Three years ago I started a dermatology practice. Six month into my start up I had received approximately $15,000 and I had $115,000 in my accounts receivables. I had put my wife's and my entire savings and every penny we had into this practice, not forgetting to mention, our hearts and souls. We were three weeks from not making payroll when Practolytics contacted us.
Customer Stories
One of the most "Can Do" companies I've ever worked with. They personally take it upon themselves to see to it that my company thrives. Very responsive to the nuances of my small company, yet always make me feel just as important as their larger clients.
Customer stories
We have outsourced our billing to Practolytics for the last 5 years. They have been very helpful and instrumental in our continued growth. They are always available to answer any questions that we have and assist our team. Their response time is great, and I would recommend them to anyone who would like to see their business revenue increase.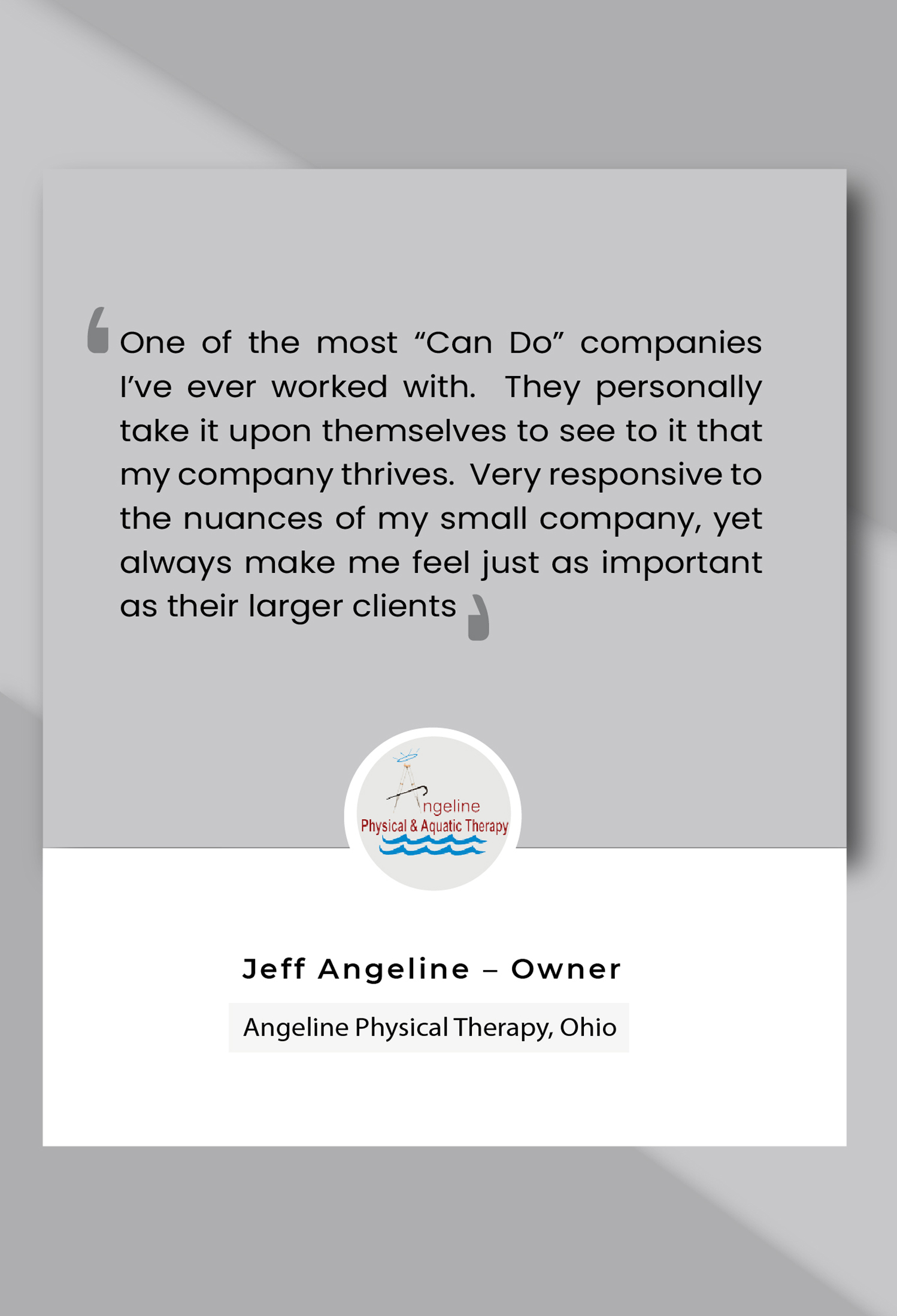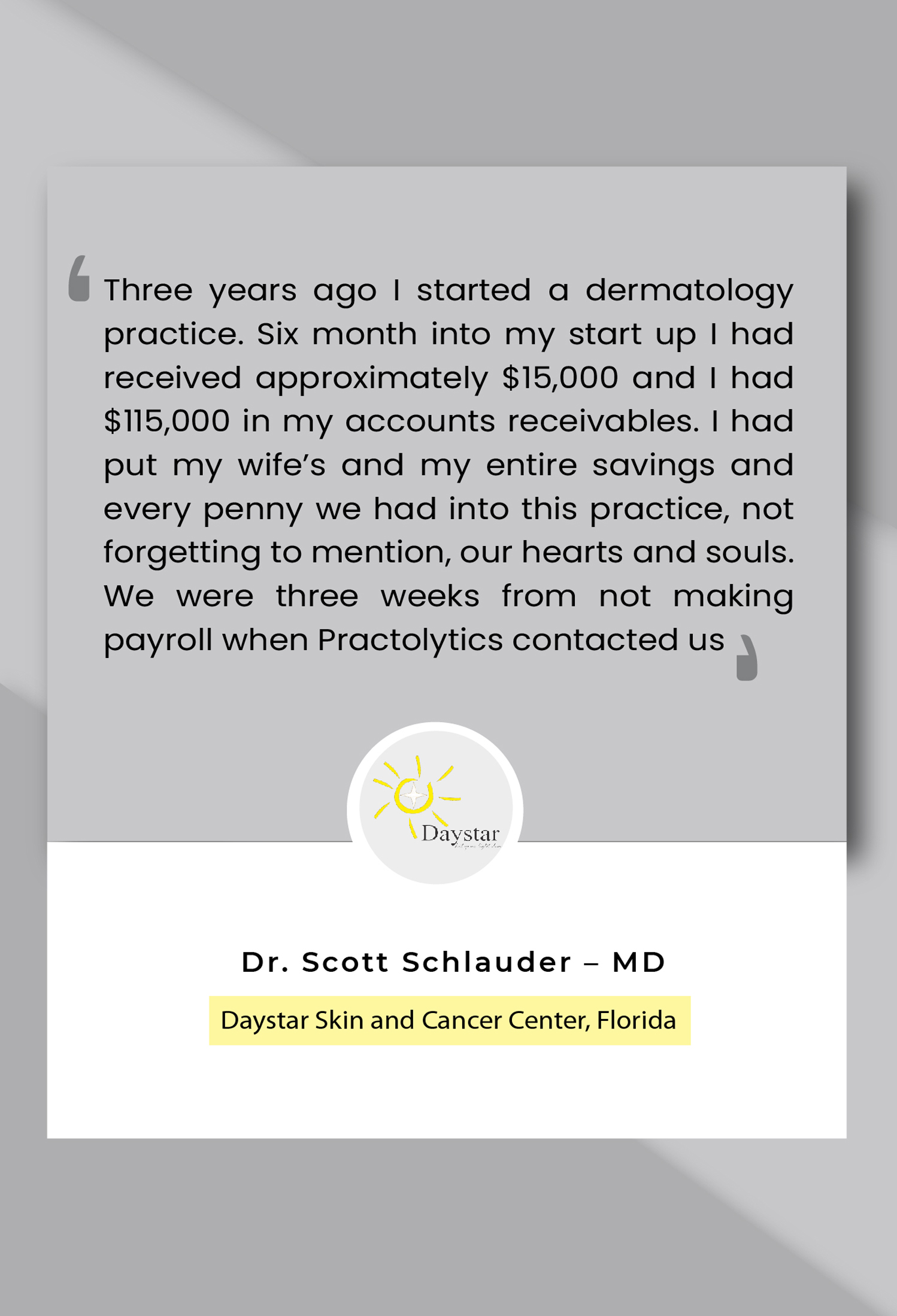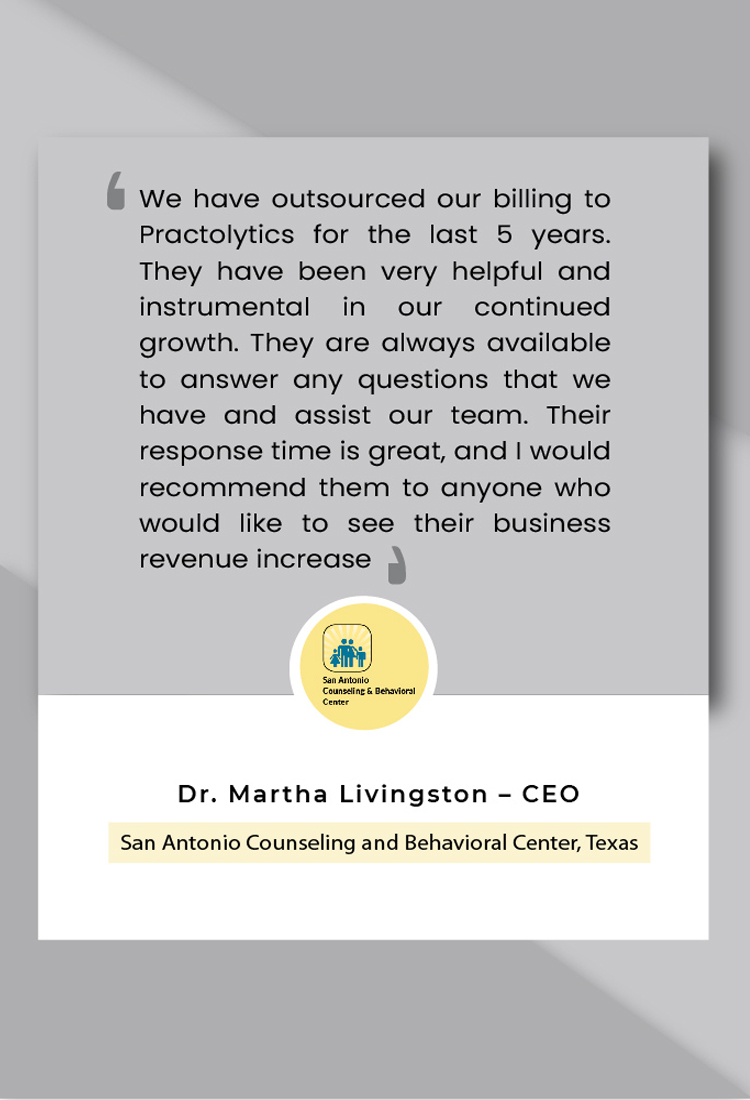 Are you on a look out for industry updates?
Stay updated and join the conversation with the latest facts.
This blog delves into wound care billing, its impact on practices, and the efficiency boost through outsourcing.
Read More Blogs
Stay in the loop
Sign up for our monthly newsletter
By subscribing, I consent to the processing of the personal data that I provide Practolytics in accordance with and as described in the privacy policy.