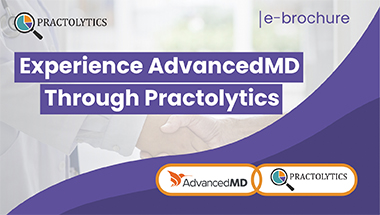 Are you considering a new Electronic Health Record system or Practice Management System for your practice? Here is a snap shot on the advantages of cloud based systems,features of EHR and PMS systems and key benefits of AdvancedMD.
Read More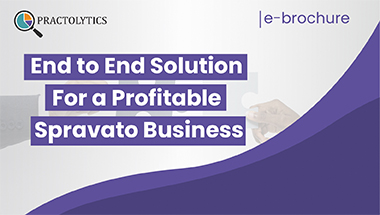 If you have trouble getting your Spravato treatment paid, we are here to help you out. Check out our e brochure which gives you a snapshot of how to find the best Spravato billing solution.
Read More
Customer stories
We have had horrible experiences with billing companies until we moved to Practolytics. Practolytics handled a very tough transition swiftly and without missing a beat and we were up and billing again in 3 weeks. The staff have always been super accommodating and responsive to queries and requirements. Sometimes the craziest questions have been answered in an extraordinary way. They have always executed the processes with swiftness and precision. With Practolytics as our billing partner, our revenue has improved significantly.

Customer stories
We have outsourced our billing to Practolytics for the last 5 years. They have been very helpful and instrumental in our continued growth. They are always available to answer any questions that we have and assist our team. Their response time is great, and I would recommend them to anyone who would like to see their business revenue increase.

Customer stories
Practolytics has been a huge help for Personic HealthCare. They have done an amazing job for us and have been available at any given time for any questions that we might have. Within the billing industry, our experience with Practolytics has been a revelation. I would highly recommend Practolytics for any medical practice which wants 5 star service level.

Are you on a look out for industry updates?
Stay updated and join the conversation with the latest facts.
Effective dermatology billing is a vital component that ensures the seamless operation of medical practices while safeguarding patients' well-being.

Navigating billing as a physical therapist demands precise knowledge for seamless claims. This blog explores essential billing guidelines.

In the field of behavioral health, a crucial aspect that demands attention is revenue growth.
Read More Blogs
Stay in the loop
Sign up for our Monthly Newsletter
By subscribing, I consent to the processing of the personal data that I provide Practolytics in accordance with and as described in the privacy policy.