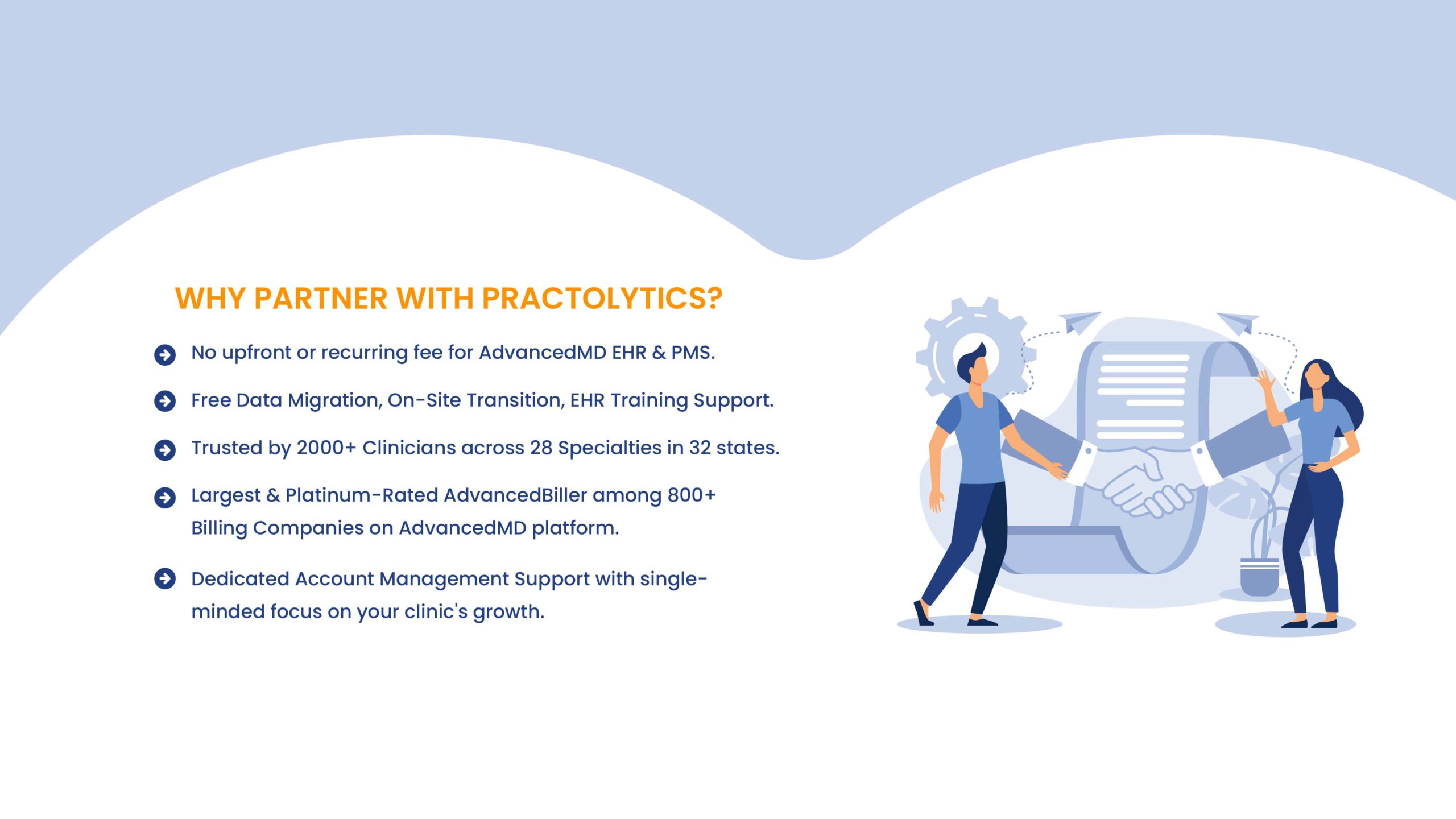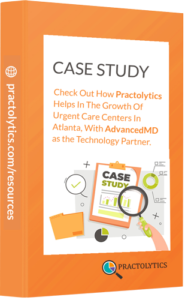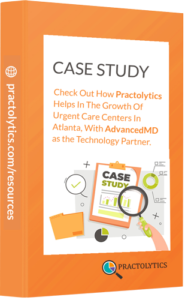 CASE STUDY
Learn How Practolytics, Utilizing AdvancedMD(AMD) As Technology Partner, In A Short Span, Helped Atlanta Based Multi-Location Urgent Care Center In Achieving.
Download Case Study
Unified cloud Practice Management, Electronic Health Records & Patient engagement platform
Practolytics along with AdvancedMD(AMD) strives to deliver integrated workflow and personalized service to practices of all sizes to ensure the health of every practice and their patients.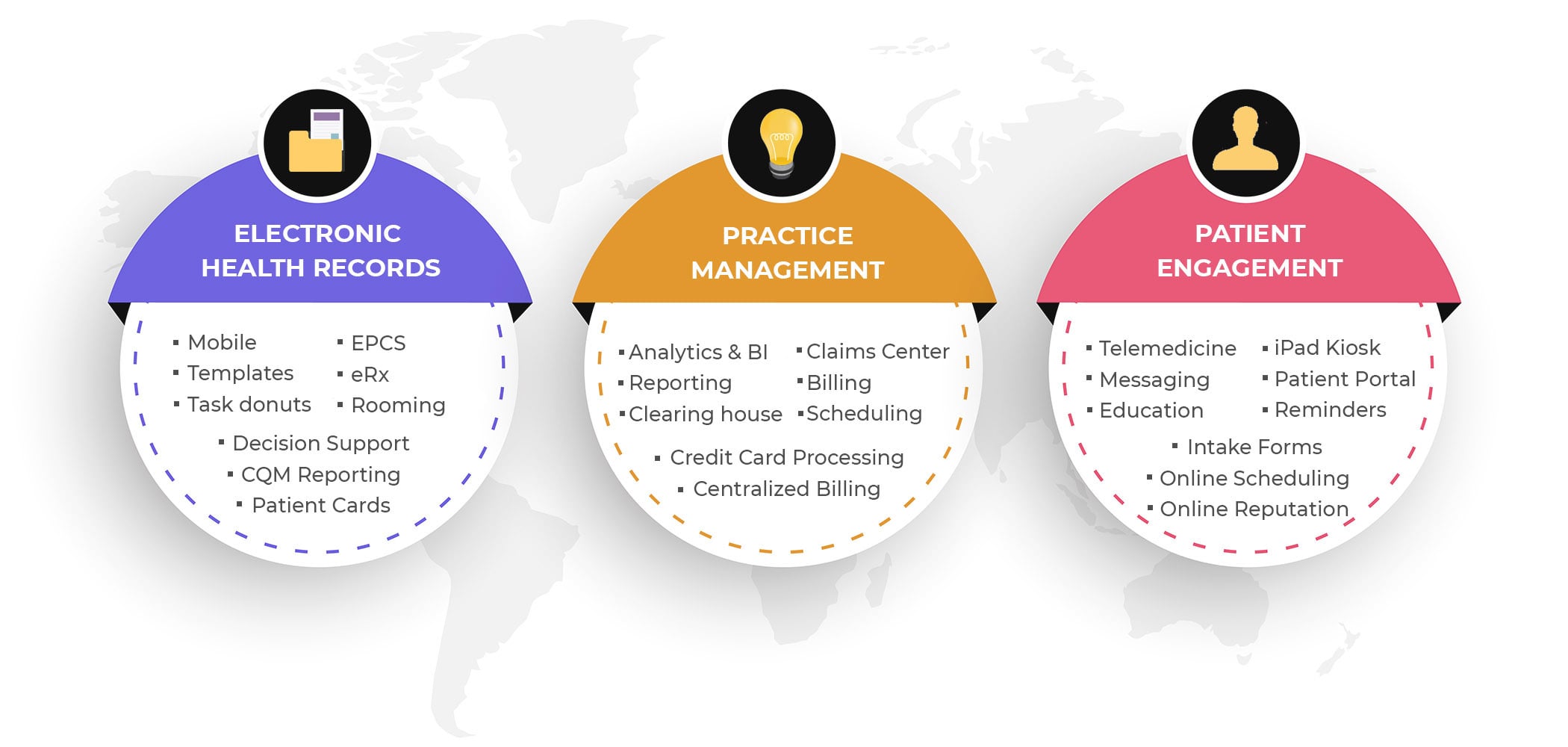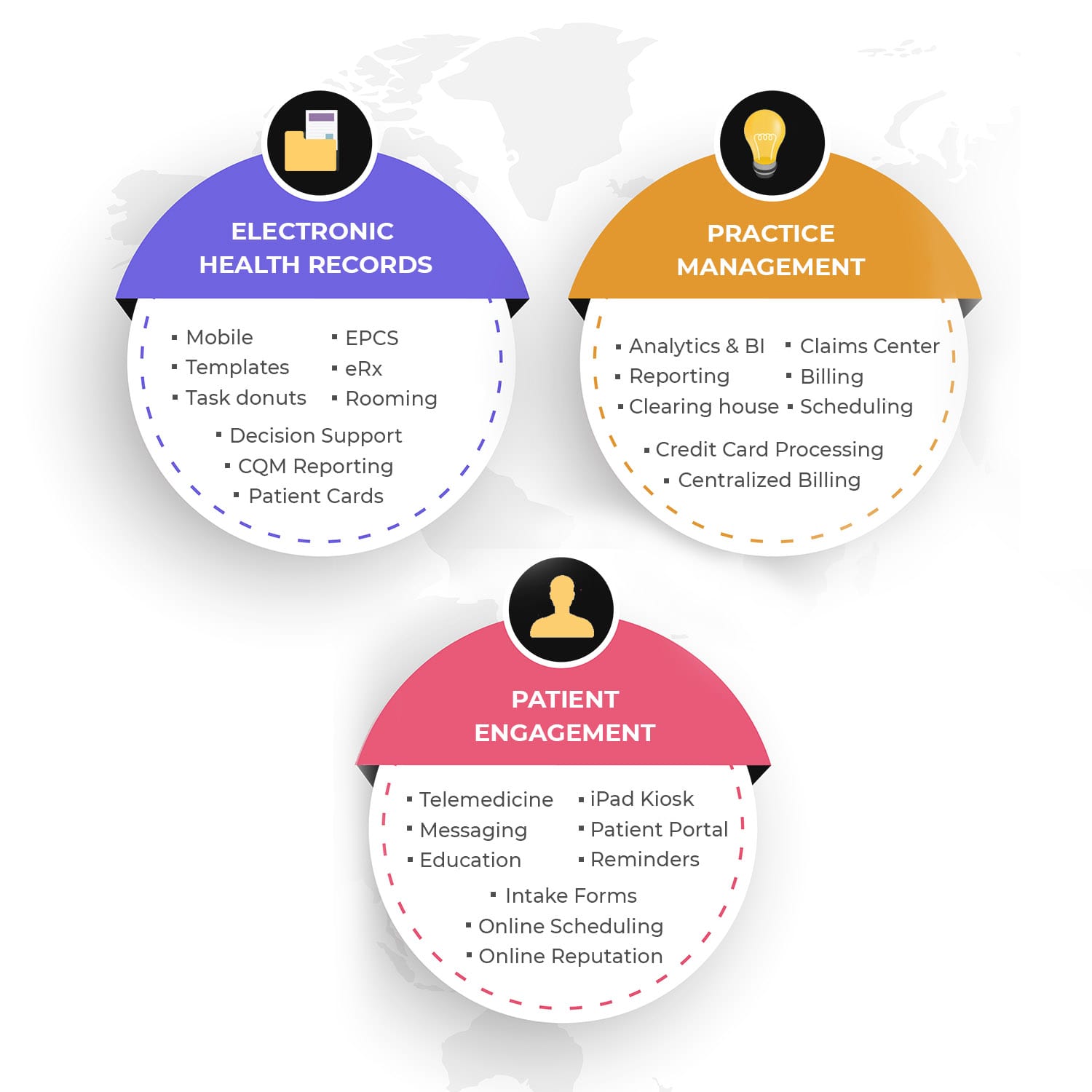 All AdvancedMD(AMD) software technologies, data storage and automatic backup are on the Amazon Web Services (AWS) cloud platform for an unmatched experience in performance, reliability, and security. AdvancedMD(AMD) and AWS offer fast, reliable access to all your information, ensures data security with backup redundancy. Now with AdvancedMD EHR and PMS, starting or growing your practice on the cloud is as easy, safe, and affordable.
Practolytics offers you bundled access to AdvancedMD EHR and PMS, designed to combine multiple roles of your practice and this medical billing software also facilitates you to work from anywhere! Avail it at ZERO COST. Now do your scheduling, charting, billing and digital patient engagement through AdvancedMD(AMD). Experience reduced efforts and improved information accuracy through automated processes and dashboards.
Reporting And Analytics
Accurate, On Time & Insightful reporting optimizes financial performance
A Single Patient Engagement Software Toolkit For Patients & Care Providers
In todays fast changing digital world, patient engagement strategies and meeting their demanding needs with leading-edge tools has become the key to private practice success. Efficient patient engagement solutions create a personalized patient experience and at the same time manages staff workflow thereby helping practices to achieve high levels of automation. AdvancedMD's(AMD) robust patient engagement software offered by Practolytics, absolutely free of cost, gives patients the freedom of self-help, bill-pay, refills, lab results, scheduling, onboarding forms and messaging. Providers and staff use the tools to manage communications, online reputation, reminders, patient visits and feedback surveys.
Automated Surveys For Reputation Building & For Getting New Patients
When you take AdvancedMD(AMD) software access along with Practolytics billing services, the doctor reputation management software helps you build a positive image easily and inexpensively with automated surveys and intelligent, decision-tree design. In this best patient engagement software, patient feedback about their recent visits can be easily gathered and processed in a way that supports a strong rating score. It's a simple way to effectively optimize and use the valuable patient reviews.
Here is an exciting offer for all new customers!
For new customers that get onboarded this month, Practolytics is offering following services for free ($10,000 value):
Join Hands With Practolytics
Check out how Practolytics helped a Behavioral health clinic in Georgia to increase their collections by 25% and reduce cost by 20%, along with AdvancedMD.
Read More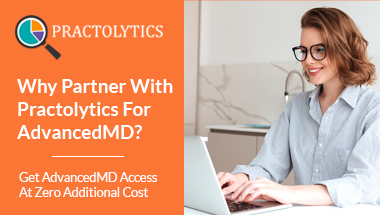 Pay nothing for your AdvancedMD(AMD) access when you join hands with Practolytics, the largest biller on the AdvancedMD(AMD) platform. A glance on the benefits here.
View Detail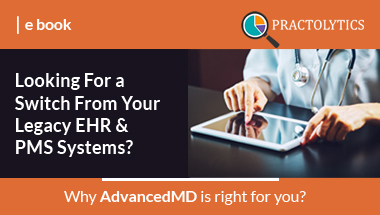 Read about the importance of switching to a robust and efficient EHR & PMS which can impact your business positively and why AdvancedMD(AMD) is the right option for you.
Read More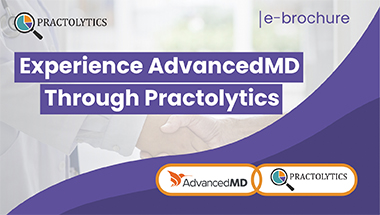 Are you considering a new Electronic Health Record system or Practice Management System for your practice? Here is a snap shot on the advantages of cloud based systems,features of EHR and PMS systems and key benefits of AdvancedMD(AMD).
Read More
Are you on a look out for industry updates?
Stay updated and join the conversation with the latest facts.
Electronic Health Records fulfill a range of needs for medical practices. With software, you can optimize care delivery and improve your financial returns.

AdvancedMD is a product with multiple functionalities, each tailored to handle specific needs. All-in-one platform for healthcare practices. Below are some of the ways it can help you build your telemedicine practice:

Wondering why you must automate your practice's revenue cycle? Here's all you need to know.